Login
Log in if you have an account
Dont have an account? Register
Cranberry-licious Holiday Bites
10 Nov 2023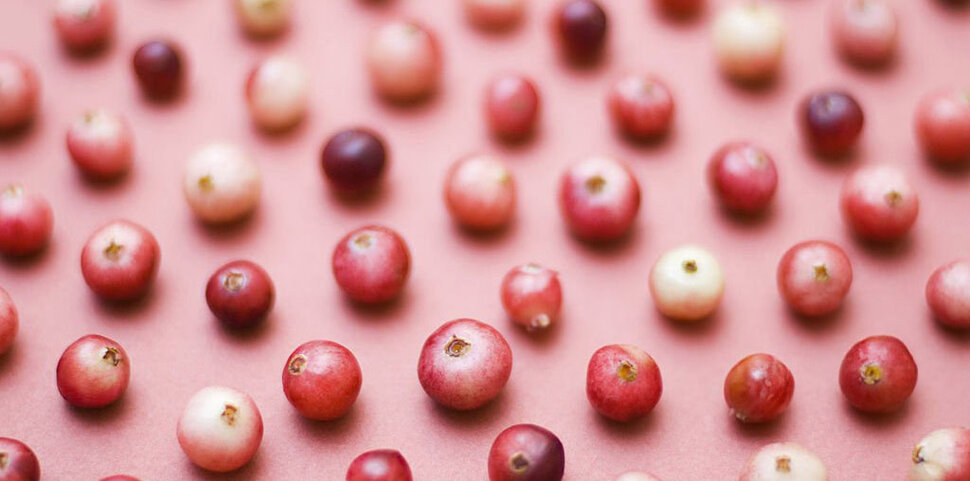 Cranberries are not only a delicious addition to our Thanksgiving feasts, but they also provide a wide range of health benefits for both humans and our furry friends. Rich in vitamins, antioxidants, and essential nutrients, cranberries can be a fantastic dietary supplement for your dog. They can help prevent bacteria from attaching to the bladder and urinary tract, reducing the risk of UTIs. Additionally, cranberries are packed with antioxidants that combat harmful free radicals, safeguarding your furry companion's cells. Furthermore, cranberries promote overall health, boost the immune system, and aid digestion due to their fiber-rich goodness.
Now that you know the health benefits of cranberries, we've discovered two delightful recipes for your dog that you might want to give a shot. As a special treat, we've added a bonus recipe to make Thanksgiving an extraordinary day for your furry friend too!
Cranberry Meatballs
Ingredients:

1 pound of Ground Turkey
1/2 cup of chopped cranberries
1 cup of green beans (drained)
1 cup of Bread Crumbs

Instructions:

Preheat your oven to 325°F.
In a large bowl, mix together ground turkey, chopped cranberries, green beans, and half of the bread crumbs.
Slowly add the remaining bread crumbs and continue mixing until everything is well combined.
Roll the mixture into meatballs and place them on a cookie sheet.
Bake the meatballs for 20 – 30 minutes or until cooked through.
Thanksgiving Dog Biscuits
Ingredients:

1 lb ground turkey
2 Tbs canola oil
2 medium carrots
2 medium sweet potatoes
1 cup rice flour, plus extra for rolling
1 cup quick oats
1/2 tsp garlic powder
1 tsp cinnamon
1/2 tsp ground ginger
3 Tbs honey
2 well-beaten eggs
1/3 cup chopped dried cranberries
1 Tbs chopped parsley

Instructions:

Preheat your oven to 350°F.
Brown ground turkey in a skillet with canola oil until cooked through. Drain excess oil and set aside to cool.
Microwave carrots in water for 4 minutes on high. Dice the cooled carrots.

Instructions (continued):

Microwave sweet potatoes until soft, remove skins, and mash.
In a mixing bowl, combine rice flour, oats, garlic powder, cinnamon, and ground ginger.
Mix sweet potato, honey, and beaten eggs in a separate bowl. Add ground turkey, diced carrots, chopped cranberries, and parsley. Stir to combine.
Add dry ingredients to wet mixture and mix well. Form a ball and roll out to ¼-inch thickness.
Cut out biscuits with a cookie cutter and place on a parchment-lined cookie sheet.
Bake for about 25 minutes or until edges turn golden brown.
Allow biscuits to cool completely before serving.
Store biscuits in an airtight container in the refrigerator for up to a week or freeze for later use.
BONUS Dog Pumpkin Spice Latte 
Ingredients:

1 cup of goat or coconut milk
1 cup of pure pumpkin puree (not pumpkin pie mix)
1/2 cup of plain yogurt
A dash of ground cinnamon
Whipped cream (homemade or store-bought)
Dog treats for toppings

Instructions:

In a blender, combine the milk, pumpkin puree, and yogurt. Blend until smooth and creamy. Adjust the thickness by adding more milk or pumpkin/yogurt as desired.
For homemade whipped cream, mix chilled heavy whipping cream in a bowl. Using an electric beater, beat the mixture until stiff peaks form.
Pour the pumpkin spice latte into a small cup, leaving room for the whipped cream on top.
Add a dollop of whipped cream on top of the latte.
Feel free to get creative with dog-friendly toppings: crumbled bacon, cooked pumpkin, or crunchy treats from Fetch!
Including furry friends in our holiday traditions adds warmth and joy to our hearts. So, as you begin the preparations, we hope you can squeeze in something special for your four-legged fluffs. Here's to celebrating another Thanksgiving with those near and dear.
Recipe and Photo Sources:
Gone to the Snow Dogs, Queen Bee's Kitchen, and Obsessive Cooking Disorder