Login
Log in if you have an account
Dont have an account? Register
Pumpkin Spice and Everything Nice
23 Oct 2019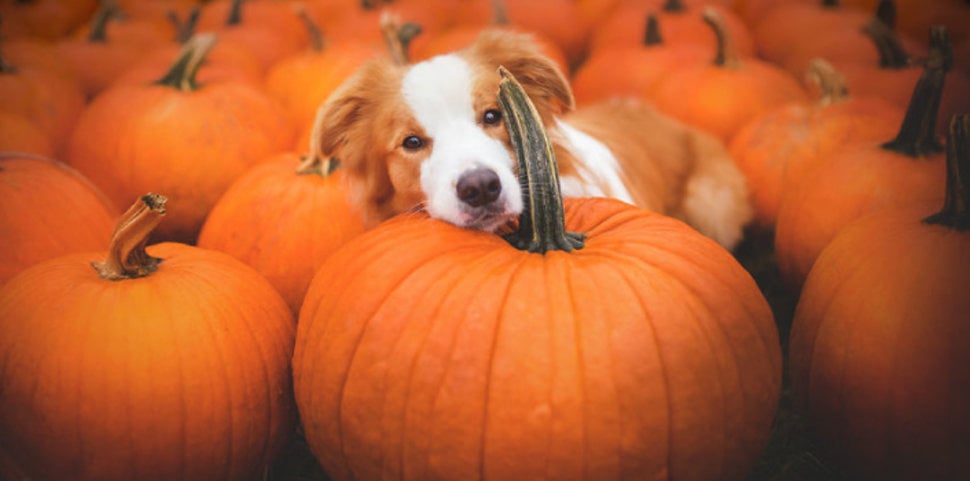 Tis' the season for pumpkin everything. All you have to do is look around and you will see ladies walking around with their Pumpkin Spice Lattes, dressed in their pumpkin spotted leggings, oversized cowl neck sweaters, while shopping for pumpkin spiced candles and pumpkin entryway décor.
Pumpkin isn't just a fabulous fashion accessory and candle scent, it's also a fantastic supplement to add to your pets' diet, regardless of the season. Here are 6 benefits of pumpkin for your pet:
1. Nutrient-Rich
Pumpkin is rich in a host of essential vitamins and minerals. It contains a high concentration of vitamin A (beta-carotene) as well as a lot of potassium, which helps regulate blood pressure, improves muscle health, and assists in metabolism. It also contains smaller amounts of a variety of healthy nutrients, including Vitamin C, Iron, Phosphorus, Magnesium, and Folate, to name a few.
2. Digestive Health
A sign of good health in pets is normal bowel movements. Pumpkin is packed with fiber. If your pet ever suffers from constipation for diarrhea, pumpkin can help alleviate the symptoms of an upset stomach. It can also help when transitioning to a new food. Add a little pureed pumpkin to their dish.
3. Immune Health
Pumpkins are high in Vitamin C, which is integral for immune health. When Vitamin C is combined with vitamin A (beta-carotene), E and other antioxidants in pumpkin, it can possibly help prevent certain cancers from developing. Antioxidants help destroy free radicals, or "oxidants" in your pet's system. While oxidants are a natural part of everyone's immune system, too many oxidants can contribute to cancers and damage the body. Boost your pet's immune system by including fresh sources of antioxidants, such as those found in pumpkin.
4. Weight Management
We all tend to pack on a few extra pounds during the winter and pets can as well. Pumpkin is low in calories. If your pet needs to lose a few pounds reduce their food intake and replace a portion with pumpkin!
5. Skin and Coat
Pumpkin is full of vitamins and minerals that improve your pet's skin and coat, including vitamin A, zinc and essential fatty acids. The high-water content in pumpkin flesh also contributes to supple skin and a lustrous coat. In addition to making your pet's coat shine and look fantastic, the added moisture causes the skin to flake less and less hair to be shed on your carpets, furniture, and clothes.
6. Eye Health
Vitamin A is essential for eye heath. It can help prevents the development of night blindness and other eye degenerations and promote overall eye health.
While you carve out your jack-o-lanterns this month, throw a scoop towards Fido. He will love that tasty treat and his health will thank you! At Fetch we carry a number of different pumpkin supplements including Pumpkin Spice Goats Milk and Firm Up! Stop by Fetch and talk to one of our nutrition experts today!
Resources:
https://blog.homesalive.ca/health-benefits-of-pumpkin-for-dogs
Pet Food Experts Monthly, Pacific Northwest October 2019