Login
Log in if you have an account
Dont have an account? Register
Grab-n-Go Treats
30 Aug 2022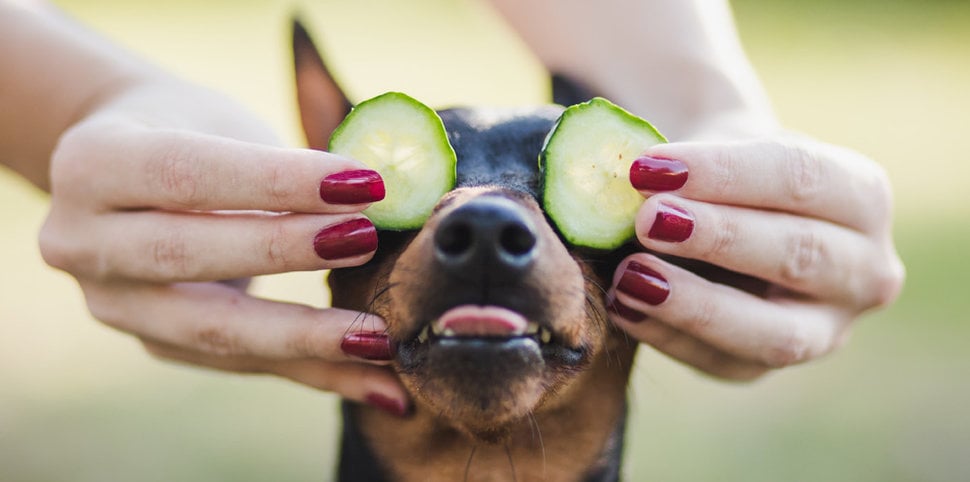 With busy back-to-school schedules, both people and pups need our snacks to be #1 easy to pack and #2 healthy fuel. So when your next family activity includes your four-legged companion, toss in a few extra to-go snacks for your pup that are found quickly in your kitchen or easily made ahead of time.
Fridge Foods
| | | |
| --- | --- | --- |
| Veggies | Fruits | Proteins |
| Green beans, brussels sprouts, celery, asparagus, avocado, pears, carrots, broccoli, bell peppers, jicama, cherry tomatoes, peas, cucumbers, and mushrooms. | Watermelon, apples, papaya, pineapple, bananas, cantaloupe, kiwi, and all types of berries. | Hard-boiled eggs and mozzarella sticks.  |
'Jerky' Treats
Dehydrate green beans, sweet potatoes, apples, bananas, and even salmon skin in your dehydrator, oven, or even air fryer! For larger produce slice into strips about 1/4" thick and cook at a low temperature of 130-150 degrees. Baking times will vary but on average should take 6-8 hours, make sure you check the treats every few hours until they reach your pup's preferred texture, soft or crispy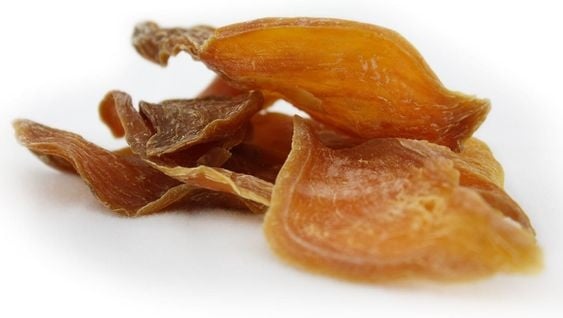 Image from Rebecca Sanchez @https://thepetlifestyleguru.com 
Smash Cookies
Try this super-simple PB-oat cookie recipe with basic, healthy ingredients you already have on hand and no need for cookie cutters or rolling out dough. Bake them in the oven until they're chewy or crunchy.
Ingredients
1 3/4 cups old-fashioned rolled oats divided
1/2 banana cut into 4 chunks
1/4 cup peanut butter containing no artificial sweeteners
1 egg
Instructions
1. Preheat your oven to 350 degrees.
2. Line a baking sheet with parchment paper or grease.
3. Place 1½ cups oats in a chopper or small food processor. Process until ground to a flour texture. Pour into a medium-sized mixing bowl.
4. Place banana, peanut butter, and egg in a chopper or small food processor.
5. Process until well combined, scrape down bowl and process some more if needed.
6. Pour the mixture into the bowl with oat flour. Add the remaining ¼ cup of (unground) oats.
7. Stir together.
8. Scoop 1-tablespoon portions and roll into balls. (or make whatever size your dog prefers)
9. Flatten with the tines of a fork in a criss-cross pattern.
10. Bake for about 15 minutes for a softer center. (based on 1-tablespoon size)
11. Let cool on the baking sheet.
12. Store in an air-tight container for a few days or in the refrigerator/freezer for longer.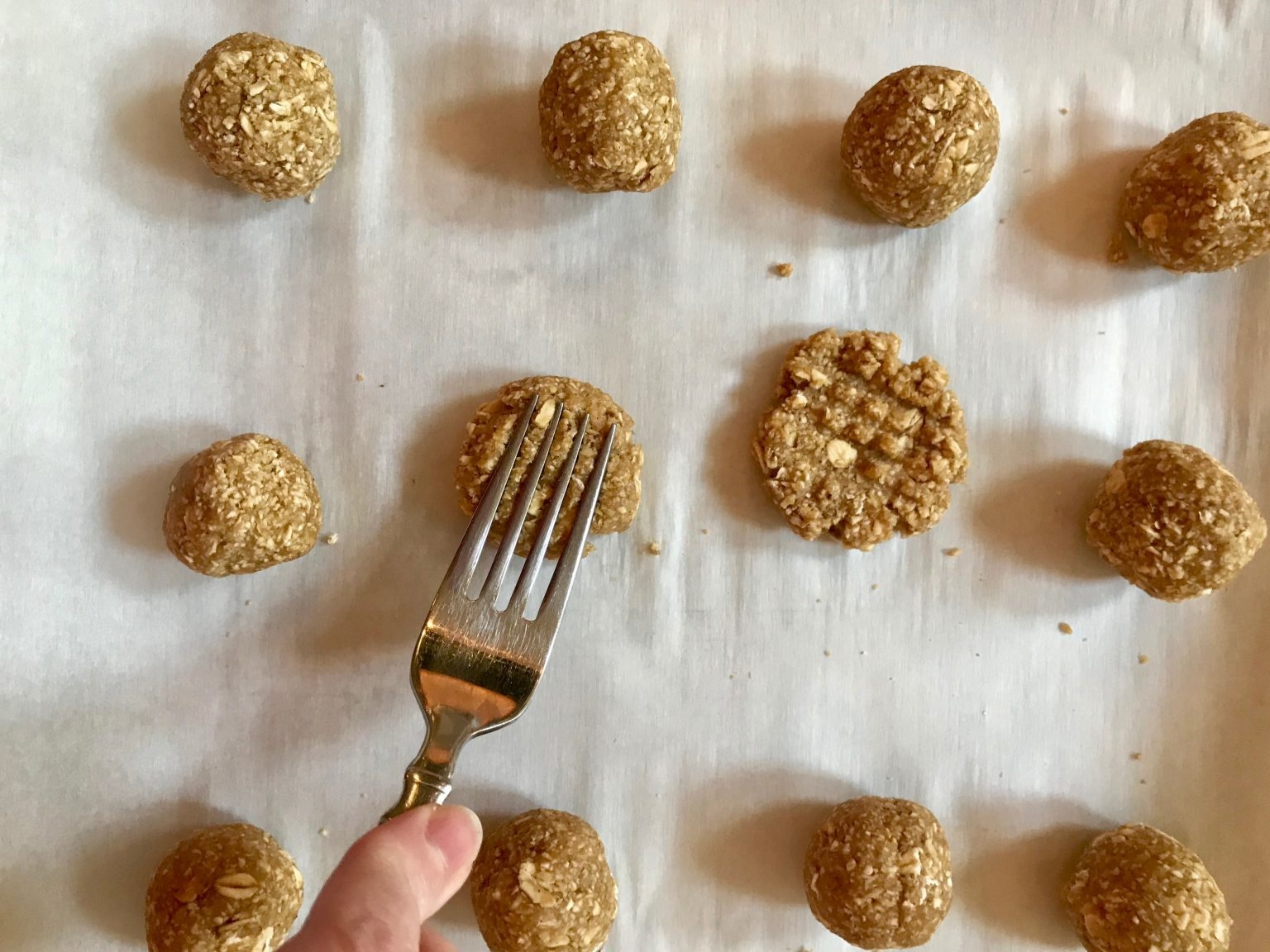 Recipe and image from Tina Verrelli @www.epicuricloud.com